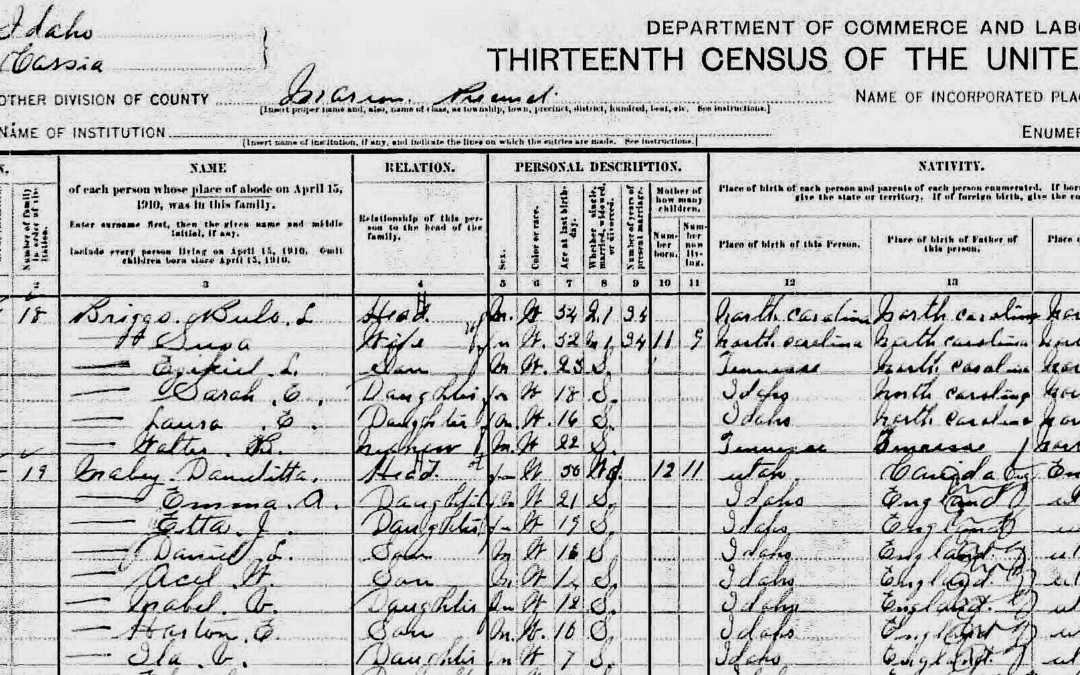 (1910 U.S. Census record for Alvaretta Jane Tolman and Henry Albert Belcher and children.)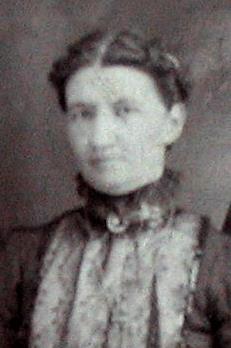 (An account about Alvaretta Jane Tolman, George Smith Grant, and Henry Albert Belcher. Contributed by the Thomas Tolman Family Organization). The lone grocery store in the little town of Oakley was owned by George Smith Grant, who later fell in love and married...
Cyrus and his children around 1901 (Standing from left to right: John Albert, Joshua Alvin, Alvaretta Jane, Aaron Alexander, and Judson Isaac; Sitting from left to right: William Augustus, Cyrus Ammon, Minnie Elizabeth, Cyrus, Alice Ann) Alvaretta Jane Tolman was born...