Family Store

Donate to the Family Organization
There are no paid officers or staff. 100% of donations go to the donation objective selected.
After adding a donation objective to your cart, change the quantity of the donation to the amount you would like to donate, and then press Enter on your keyboard.
View current donation objectives
Current Approved Donation Objectives
Annual Organizational Operating Costs. Operating costs include website hosting and maintenance, file storage, audit fees, Form 990 filing with IRS, State of Utah 501c3 annual business fee, publication expenses, etc.
Grave marker for Benjamin Tolman in Brigham City, Utah. There is no grave marker for Benjamin Tolman, brother to Cyrus and Judson Tolman, and son of Nathan and Sarah Hewitt Tolman. We've learned from extensive research that his desire was to be buried next to his wife, Sarah Jane Angell. There is currently an unmarked grave next to Sarah Jane, and the cemetery has given permission to designate this grave as Benjamin Tolman's resting place. Costs are estimated at $2198.
View the proposed marker
Onsite Genealogy Research. The family has established procedures to determine if onsite research is necessary. Currently, the family genealogist and other family researchers are evaluating the need to travel to England to verify the birthplace of Thomas Tolman and establish his parentage. There are three working theories. If onsite research is required in England there are additional family surnames that could be researched. Great care would be taken to find the best solution between hiring a professional genealogist from the local area or sending volunteer researchers from the family and covering their travel and per diem costs.
General fund to use wherever funds are most needed. As determined by the Executive Board, donations can be made to a general fund and used for the approved donation objectives with the greatest need.
Items Available for Purchase
History of Cyrus Tolman (1820)


Hard bound, 168 pages of history and pictures of Cyrus, his wives and children who lived to maturity, by Loraine Tolman Pace.

Cost: $25.00 + $2.25 for postage (Sold Out)
History of Judson Tolman

3rd edition, hard bound, 252 pages by E. Dennis Tolman and Loraine T. Pace – 94 pages added, including brief histories of children.

Cost: $28.00 + $3.00 for postage
History of Benjamin Hewitt Tolman

1st edition, hard bound, 267 pages by Dawnine T Mills Johnson.

Cost: $28.00 + $3.00 for postage
Journals of Benjamin Tolman II

Son of Benjamin (bro. to Cyrus & Judson) on CD 300+ pages, that would be valuable to all Tolman pioneer descendants.

Cost: $15.00 + $1.50 postage (3 copies left)
Joseph Holbrook's Journal

Typed and edited by Mabel F. & Ward C. Holbrook. It is 124 pages of history taken from his journal with entries of Judson and their families as they came west with Brigham Young in the fall of 1848.

Cost: $13.00 + $1.50 for postage
Thomas Briggs' Journal

From his original journals, including many experiences with Judson and Jaren Tolman. Jaren married two of Thomas Briggs' daughters and they all spent many years together in Bountiful.

Cost: $13.00 + $1.50 for postage
"The Family Tree" CD

1748 pages of history by L Glen Tonge including Roots (histories of ancestors), Trunk (Life stories of L. Glen & Betty Jo Christensen Tonge), & Branches (stories of children & families). Glen is great-grandson of Jaren Tolman.

Cost: $15.00 + $1.50 postage (Sold Out)
Journals of Jaren Tolman

Son of Judson & Sarah L. Holbrook Tolman, on CD transcribed and edited, 265 pages of his life in Bountiful with his wives and children.

Cost: $15.00 + $1.50 postage
Dedication of Tolman Family Genealogy Center DVD

The dedication took place on July 7, 1978 in Bountiful, Utah.

Cost: $10.00 + $1.50 postage (Sold Out)
 
3″ Binders with Tolman Crest

Blue binders with the Tolman family crest in black – great for storing family histories, family magazines and newsletters, etc.

Cost: $6.00 + $2.50 for postage
 
Thomas Tolman Family Organization: A One-Hundred Year History

History compiled from the minutes of family meetings, letters, family magazines and newsletters, journals and pictures of the Tolman Family from 1903 to 2003. It is 321 pages and compiled by Loraine Tolman Pace.

Cost: $25.00 + $3.95 for postage
 
CD of 1950s/1960's Tolman-Mecham Book of Remembrance

Sold originally for $80: This is the big black book compiled and published by L. DeVon Mecham that has been a great source of information for decades. It is now available on CD and completely searchable and printable and compatible for today's research.

Cost: $15.00 + $2.00 for postage
Save
Save
Save
Save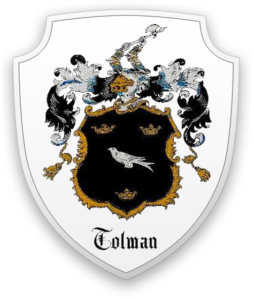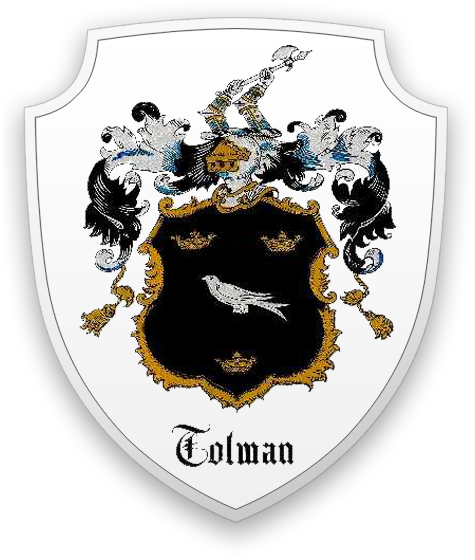 Thomas Family Family Organization
Family History Tips
Ten reasons to use FamilySearch
Common concerns using FamilySearch
Tips to establish your family organization
Tips for writing, preserving and sharing your history
Tips for helping elderly family members preserve and share their history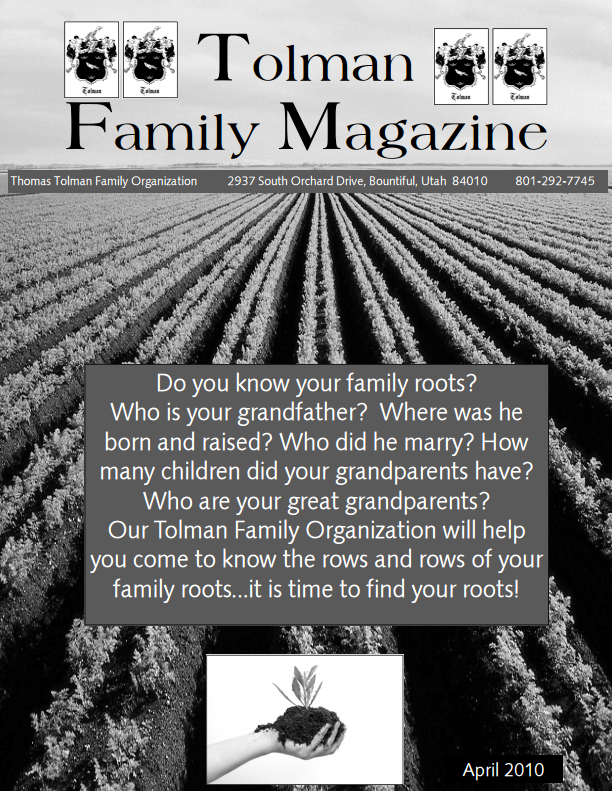 FREE DOWNLOADS
Tolman Family Magazines and Newsletters
*1965 to 1970, *1971 to 1985, *1986 to 1997, *1988 to 2010,  March 2005, January 2008,  April 2008, January 2009, March 2009, October 2009, January 2010, April 2010, October 2010,  April 2011, September 2011, March 2012, September 2012, March 2013, September 2013, October 2014, September 2015
*Extremely large downloads between 262MB and 660MB.
The Thomas Tolman Family Organization no longer publishes a quarterly magazine. Instead, it publishes monthly stories, news releases, and family history tips on the organization's website and social media sites.
Note: Some of the genealogical data in earlier issues may now be incorrect due to additional research and access to more records.